with Jo Guldi, Southern Methodist University
Join The Network for a conversation with Prof. Jo Guldi (History & Data Science, Southern Methodist University) about her most recent book about the fundamental form of capital in capitalism: land.
Most nations in Asia, Latin America, and Africa experienced some form of "land reform" in the twentieth century. But what is land reform? In her book, The Long Land War: The Global Struggle for Occupancy Rights, Professor Jo Guldi approaches the problem from the point of view of Britain's disintegrating empire. She makes the case that land reform movements originated as an argument about reparations for the experience of colonization, and that they were championed by a set of leading administrators within British empire and in UN agencies at the beginning of the postwar period. Using methods from the history of technology, she sets out to explain how international governments, national governments, market evangelists, and grassroots movements advanced their own solutions for realizing the redistribution of land. Her conclusions lead her to revisit the question of how states were changing in the twentieth century — and to extend our history of property ownership over the longue durée.
Register to join us on March 8 at 12pm at Social Science Matrix (820 Social Sciences Building, UC Berkeley) for this book talk. This event is co-sponsored by Social Science Matrix, the Berkeley Economy and Society Initiative (BESI), and the Network for a New Political Economy (N2PE).
While this event does have a hybrid zoom option, we would warmly encourage anyone who can to attend in person.
About Jo Guldi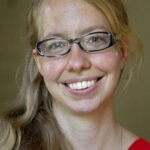 Jo Guldi, professor of history and practicing data scientist at Southern Methodist University, is author of four books: Roads to Power: Britain Invents the Infrastructure State (Harvard 2012), The History Manifesto (Cambridge 2014), The Long Land War: The Global Struggle for Occupancy Rights (Yale 2022), and The Dangerous Art of Text Mining (Cambridge forthcoming). Her historical work ranges from archival studies in nation-building, state formation, and the use of technology by experts. She has also been a pioneer in the field of text mining for historical research, where statistical and machine-learning approaches are hybridized with historical modes of inquiry to produce new knowledge. Her publications on digital methods include "The Distinctiveness of Different Eras," American Historical Review (August 2022) and "The Official Mind's View of Empire, in Miniature: Quantifying World Geography in Hansard's Parliamentary Debates," Journal of World History 32, no. 2 (June 2021): 345–70. She is a former junior fellow at the Harvard Society of Fellows.
Location: Social Science Matrix (and Zoom)